About Julia Lin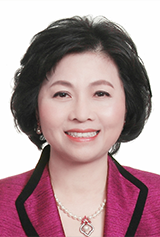 Julia H. Lin, CPA, MBA
Julia specializes in assisting high net worth individuals & business owners. She focuses on financial and tax planning strategies, retirement planning, business succession planning, and estate planning.
Julia graduated from the University of Massachusetts, with a MBA degree in Finance. She is a CPA and an Registered Investment Adviser with TLG Advisors, Inc., and a Registered Representative with The Leaders Group, Inc. She is a life Member of MDRT.
The Million Dollar Round Table (MDRT), The Premier Association of Financial Professionals, is recognized globally as the standard of excellence for life insurance sales performance in the insurance and financial services industry.